Pioneering group swapping spreadsheets for soil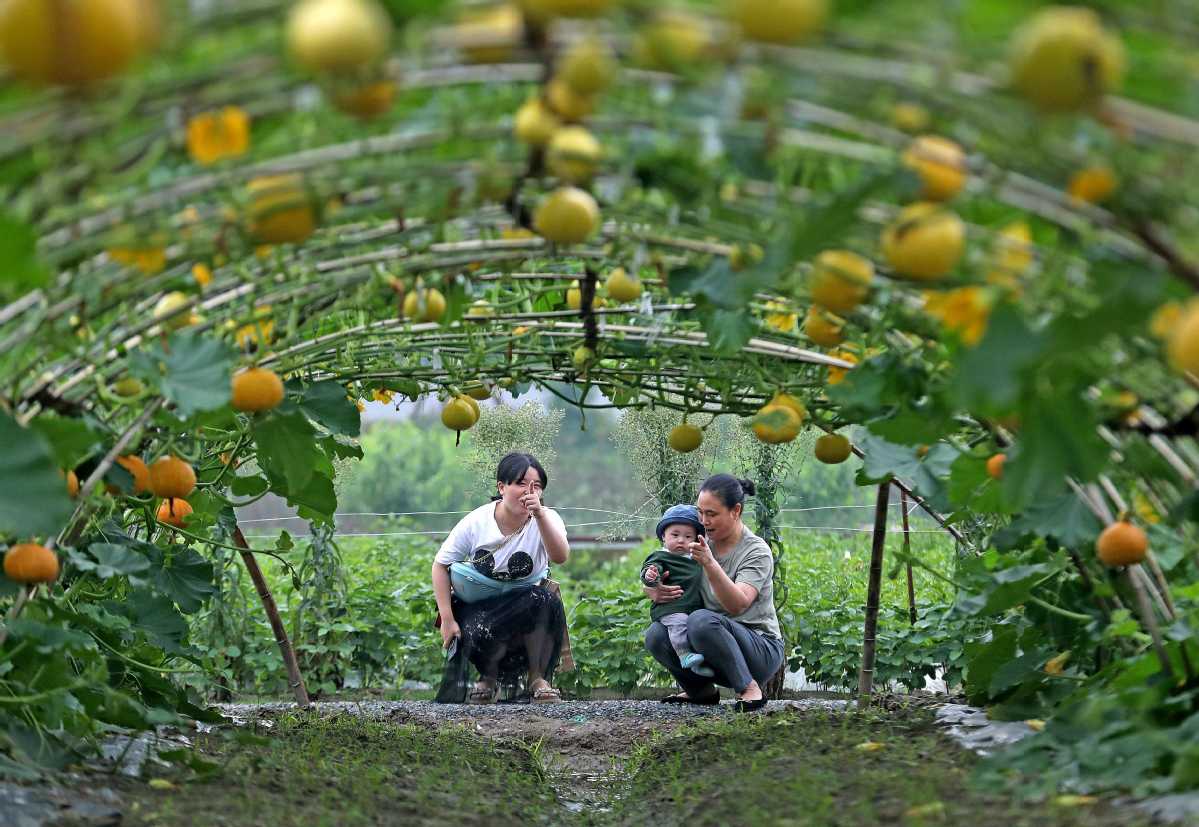 Young urbanites are abandoning business suits in favor of country casuals as they seek to maintain the farming 'culture'. Christine Low reports.
Dressed in a beanie paired with a striped, collared shirt and horn-rimmed glasses, Zhang Meng looked more like a rapper than a young farmer as he stood by his stall at the F2N market at the Kerry Center in downtown Beijing selling organically grown produce.
Twice a week, the 27-year-old, who completes his hip-hop look with earrings that stretch his ear lobes, visits the capital's downtown to sell fresh vegetables from his farm. However, most days he toils on the land in suburban Shunyi district.
While most people see moving to the city as a form of upward mobility, Zhang is among a small group who are moving to the countryside to become farmers and enjoy a better quality of life. At a time when many villages lack young blood, farmers such as Zhang seem like a much-needed boost to village life that is rejuvenating the farming "culture".
After studying at university and taking jobs in the city while still a student, Zhang decided that urban life was not for him. So, after graduation, he moved to the outskirts.
"When I was at university, I really wanted to be an entrepreneur," he said. "So, I stayed in a small house by myself. When I was not in school, I would stay in that small house and plant vegetables to eat. After that, I felt there was a possibility it could be a good project and I should head to the countryside to do something like that. It would be very meaningful."
This role is not unfamiliar to Zhang. He grew up on his grandfather's farm in Mentougou district in rural Beijing, so transitioning to country life was not a problem. However, he said it is not easy to be a farmer in a place like Beijing. Some problems such as financing, farming techniques and marketing on social media can be hard to overcome. Despite the challenges, he is one of several young farmers who see value in maintaining the rural culture.