Govt continues pouring funds into pollution fight
By LI HONGYANG | China Daily | Updated: 2019-12-26 07:07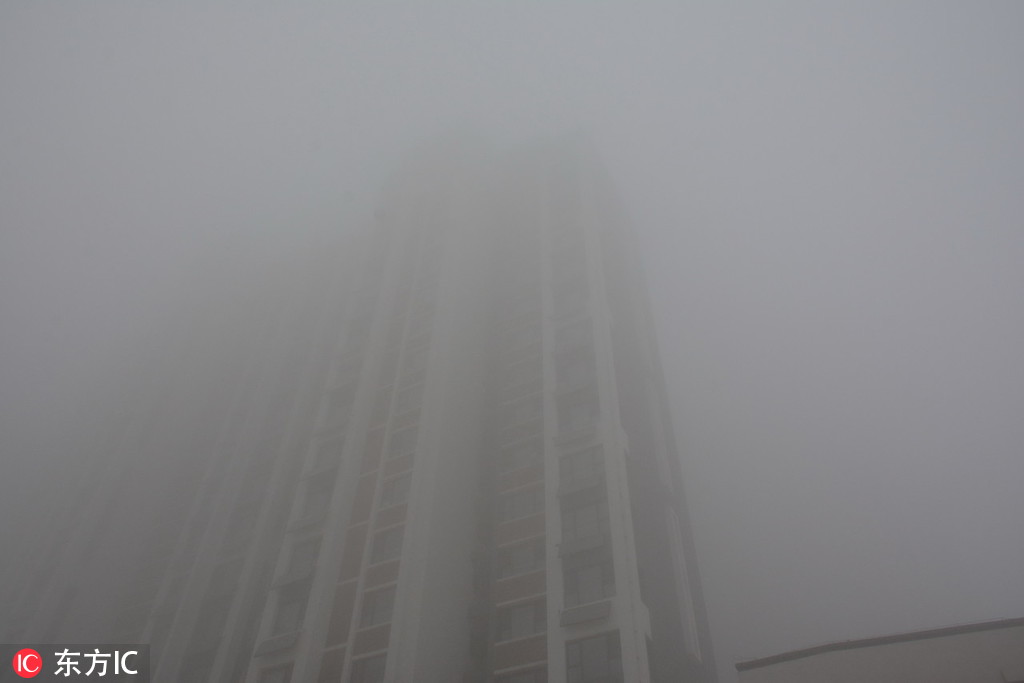 China has continued to increase funding to treat pollution and restore nature reserves over the past three years, according to a report submitted to the ongoing bimonthly session of the National People's Congress Standing Committee for review on Wednesday.
Next year, the government will prioritize financial aid to combat air pollution, Finance Minister Liu Kun said in the report.
The report said governments at all levels spent 2.5 trillion yuan ($350 billion) on ecological and environmental protection from 2016 to 2018, with spending increasing by an average of 14.8 percent a year during that period. As a proportion of the nation's total fiscal expenditure, it rose 0.5 percentage points to 4.2 percent.
The central government's contribution accounted for nearly half of that funding, and it has given more money on forestation and cleaning the country's air than on any other environmental issues, the report said.
From 2016 to the end of 2018, the central government spent 264 billion yuan on forest and wetland restoration and desertification control. As a result, the forest coverage rate nationwide rose from 22 percent in 2016 to 23 percent last year.
About 200 billion yuan of the central government's money went toward air pollution control and treatment, of which more than half was used to aid new energy car companies. In response, 338 cities measured last year, had, on average, 79 percent of days with good air quality, a 1.3 percentage point increase year-on-year.
Liu said the central government had stepped up its efforts to ensure money was spent where it mattered most.
"We give more financial support to those performing well in treating pollution," he said. "Local authorities who received money from the central government but did not achieve any results are held accountable."
Liu said the ministry plans to save money for more urgent environmental problems.
Combating air pollution will be the top priority in areas such as the Beijing-Tianjin-Hebei cluster and its vicinity as well as the Yangtze River basin. Funding for the protection of water sources for major rivers and heavy metal pollution treatment will also be prioritized.
However, Liu added that the government should not always play the main role in investing in ecology and the environment. Enterprises should also take responsibility, he said.
"In the future, we will adhere to the principles of 'who pollutes, treats' and 'who destroys, restores'," he said. "Whoever pollutes or damages the environment will be assessed for their responsibility and need to compensate accordingly."
Meanwhile, the central government will provide more social capital to help promote green development.
A national green development fund will be established as a joint effort between the government, social organizations and enterprises, the report said.