Evolutionary spirit
By Lin Qi | China Daily | Updated: 2019-10-29 08:35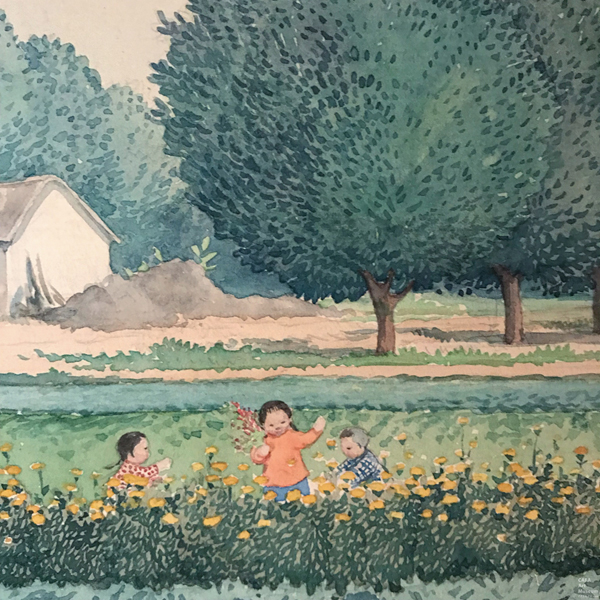 With his simple forms and a vibrant palette, Gu Yuan's artworks continue to evoke nostalgia among today's audience, Lin Qi reports.
The elder daughter of late artist Gu Yuan (1919-96), recalls her father, who grew up in the countryside, once saying that he primarily made art for farmers-and he hoped they could relate to his work.
Gu Ancun says ultimately her father's art was not only well received among his own people but also, having been exhibited around the world, touched a much wider population.
At the age of 19, Gu Yuan arrived in Yan'an, the stronghold of the Communist Party of China located in Shaanxi province. He embraced his revolutionary ambitions to fight for national independence and to serve his people using art as a tool.
In Yan'an, he trained at the Luxun Academy of Arts to be a print artist, where he produced works to entertain farmers and promote revolutionary ideals among them.
Dating back to the 1930s and '40s, Gu's lithographs from this era feature simple, clear-cut demarcations, vivid details and a vibrant palette. They continue to evoke warmth, passion and nostalgia among today's audiences regardless of their background.