Job prospects expanding in civil service
By Cheng Si | China Daily | Updated: 2019-10-29 08:25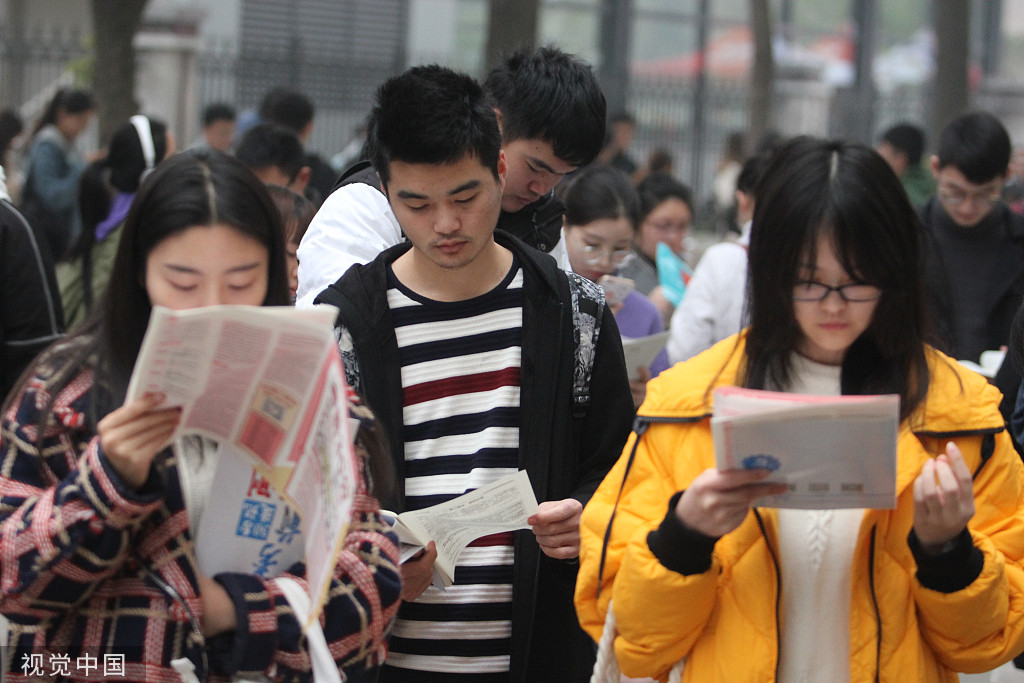 More than 1.4 million test takers vie to fill 24,000 government positions
The number of job seekers registered for the 2020 civil servant exam increased slightly over the previous year, while offered positions rose by nearly 66 percent.
So far, there are about 1,437,000 candidates for the written exam that will be held on Nov 24, according to the State Administration of Civil Service.
It's the 12th consecutive year that the number of the applicants has exceeded 1 million, and is roughly on par with last year.
More than 24,000 civil servants are expected to be recruited for 86 central agencies and 23 subsidiary institutions, according to the administration, up from 14,500 vacancies the previous year.
While the average admission rate for a position is about 60:1, the most competitive position has a rate of 2,315:1, Beijing Youth Daily reported on Friday.
Western provinces with weaker economies, such as Qinghai, Guizhou and Gansu, have attracted many more candidates this year.
Lu Jingpei, from the Beijing Offcn Education and Technology Co, told people.cn that there are fewer job opportunities in provinces with weaker economies, so the positions offered through the civil servant exam can secure them a more stable life.
For the first time, a psychological test will be included in the 2020 exam for vacancies such as railway police and firefighters, and will also be an important element in evaluating candidates.
Lin Ping, a 28-year-old from Jiangsu province, who failed the exam in 2017, said that it's really hard to get admitted as the competition is fierce.
"I applied for a position in the Ministry of Foreign Affairs, as I dreamed of being a diplomat," he said.
"But I didn't see it as the only way of getting a job. It's just a written test or interview that a job-hunter may experience when applying for any company. The only difference is that we have many more rivals in the exam."