Schools entangled in debate on unified hairstyles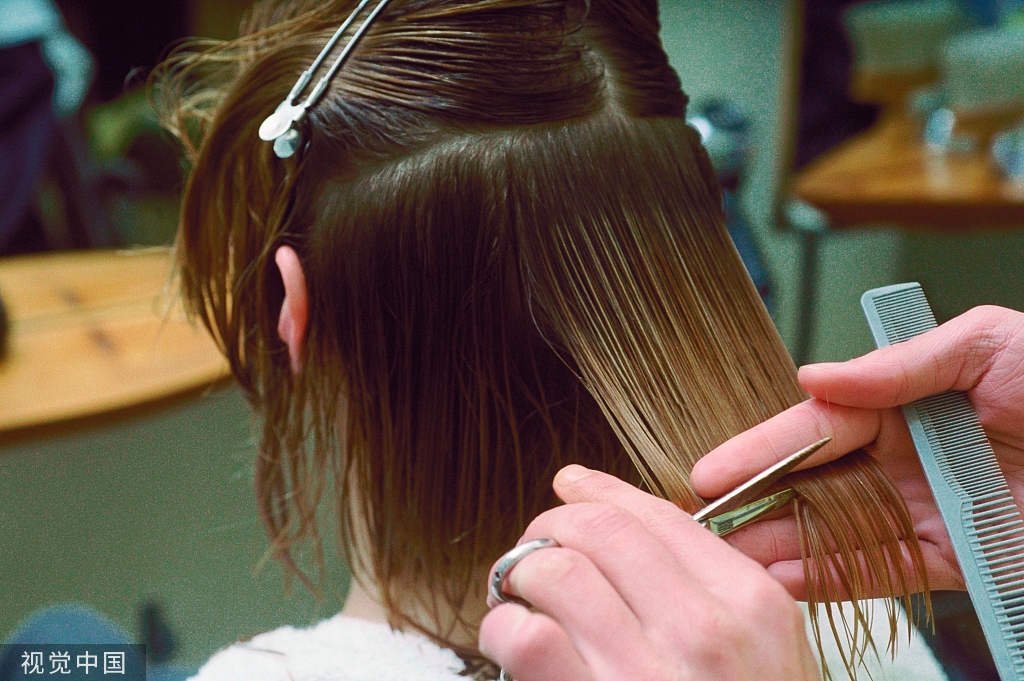 Hairstyle is supposed to be a matter of personal style choice.
However, some Chinese students are required by their schools to have unified haircuts, with short bangs for male students and shoulder-length hair for female students. Many students have criticized and rebelled against the rule as more of them have started to adopt the latest hairstyles.
A complaint letter-written by a middle school student in Fuzhou, Fujian province, to the local education bureau about the school asking students to have unified hairstyles-as well as the bureau's response to the letter have sparked public debate on whether schools should control how students wear their hair.
In the letter, which was published recently on Fuzhou's 12345 website, or mayor's mailboxes, the student wrote, "I think the so-called 'good intentions' of the school are wrong and I highly question whether this kind of requirement really helps students to form good habits, have a sense of unity and present good appearances," the student said.
The school told students that it is easy for teenage male students to have crushes on beautiful female students, so the school wants girls to have simple appearances and focus on developing their talents, the letter said.
"I think these words are a complete lie. How can you expect someone to have a colorful future if he or she does not know how to look attractive? Why does the school need to make a big deal of teenage boys having crushes on girls? Doesn't it only show a lack of sexual education by the school?
"Adolescence should be colorful and different. Isn't it pathetic when people look back on their teenage years and can only remember hideous haircuts and poorly made uniforms? Why can't the school give students a choice to be themselves and enjoy adolescence?"
The Fuzhou education bureau responded to the student's letter and said it proves that the writer is a good student with independent thoughts, courage and truth-seeking spirit.
The schools ask middle school students to have unified haircuts and wear uniforms because it is easy for teenagers to pay too much attention to their appearances and little attention to their studies, the bureau said.
Collectivism is an important driving force for the country's development. Although the city has required students to have unified haircuts, schools can set different hairstyle standards that allow students to show their individualism, it said.
In a separate incident, a female student at Xi'an Kedagaoxin University in Xi'an, Shaanxi province, complained on social media recently that the school has asked students who have dyed their hair to change the color back to black, except for those who dyed their hair dark brown.
A school official told news website Btime that the school has done nothing wrong and has enforced the rule for a long time.