Ping An Bank to lift IT spending
By Zhou Mo in Shenzhen, Guangdong | China Daily | Updated: 2019-08-09 11:23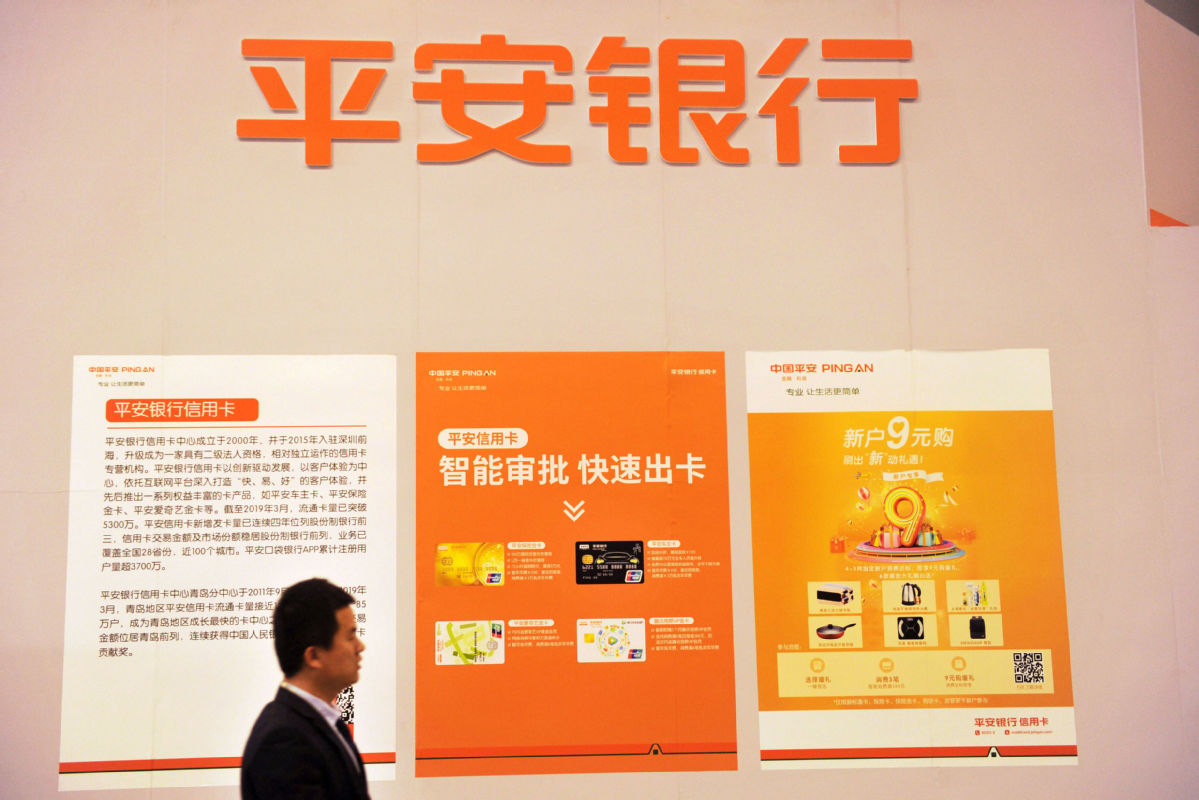 Lender will stick to technology-driven development, transform traditional business model
Ping An Bank said it will continue to increase investment in information technology as the Chinese lender strives to achieve high-quality growth through digital transformation despite growing risks brought about by global economic uncertainty and the country's economic slowdown.
"Our strategy of technology-driven development will not change," Xie Yonglin, chairman of Ping An Bank, said at a news conference in Shenzhen on Thursday. "We are looking to transform the traditional business model of retail banking next year with the help of technology."
Spending on IT by the bank grew 36.9 percent year-on-year in the first half of 2019, according to its 2019 interim results announced on Wednesday.
The Shenzhen, Guangdong province-based bank saw operating revenue grow 18.5 percent year-on-year to 67.83 billion yuan ($9.6 billion) in the first half of 2019. The company's net profit reached 15.4 billion yuan over the same period, increasing 15.2 percent on a yearly basis.
Ping An Bank's strengthened efforts on financial technology come at a time when Chinese commercial banks are facing rising risks caused by economic uncertainty in the world and a growth slowdown in China's economy. To tackle the challenges, the industry is stepping up efforts to improve asset quality and enhance its risk control capability.
The Shenzhen-listed bank said its nonperforming loan ratio stood at 1.68 percent in the first half of 2019, down 0.07 percentage points compared with the end of last year.
Approximately 13.75 billion yuan worth of nonperforming assets had been recovered over the period, representing an 11.6 percent increase year-on-year.
"The good results performance by Ping An Bank is the result of its continued effort to improve asset quality. The bank has kept optimizing its capital management by pouring more capital into low-risk businesses. That enables it to keep its nonperforming loan ratio at a reasonable level despite pressure from the current macroeconomic situation," said Liu Jianwei, executive director of Shenzhen BYCF Capital Management Co Ltd.
"Although global geopolitical and economic uncertainty places risks on the business of commercial banks, the core competitiveness of banks lies in reasonable strategic planning and high-quality operating capability. As demand for financial services is still robust in the country, commercial banks with outstanding management capability can still achieve sound growth."
Liu Guohong, director of the Finance and Modern Industry Research Center at Shenzhen-based think tank China Development Institute, said the bank's nonperforming loan ratio has remained stable and in a controllable range.
But given the international economic and trade situation along with the country's downward economic pressure, the ratio could rise in the coming period while staying below the warning line of 5 percent, Liu Guohong said.
He added that banks need to grasp opportunities inspired by policies and technology, be more open-minded, and find their own position in the market to achieve better growth.
Ping An Bank began to turn its focus to retail banking in 2016, with the aim of promoting retail business by making use of new technologies such as artificial intelligence, cloud computing, and blockchain among others.
It saw its retail business grow significantly in the first six months of 2019. The interim results showed operating revenue from its retail business accounted for 56.9 percent of the bank's total. Net profit from the retail business made up 70.2 percent of the bank's total as well.
The bank said it will also take advantage of technology to help solve financing difficulties among small and medium-sized private enterprises by providing differential and precise services.
Of all the new loans granted to its corporate customers in the first six months of this year, those granted to private enterprises accounted for 76.3 percent.