Boxing, skydiving test events underway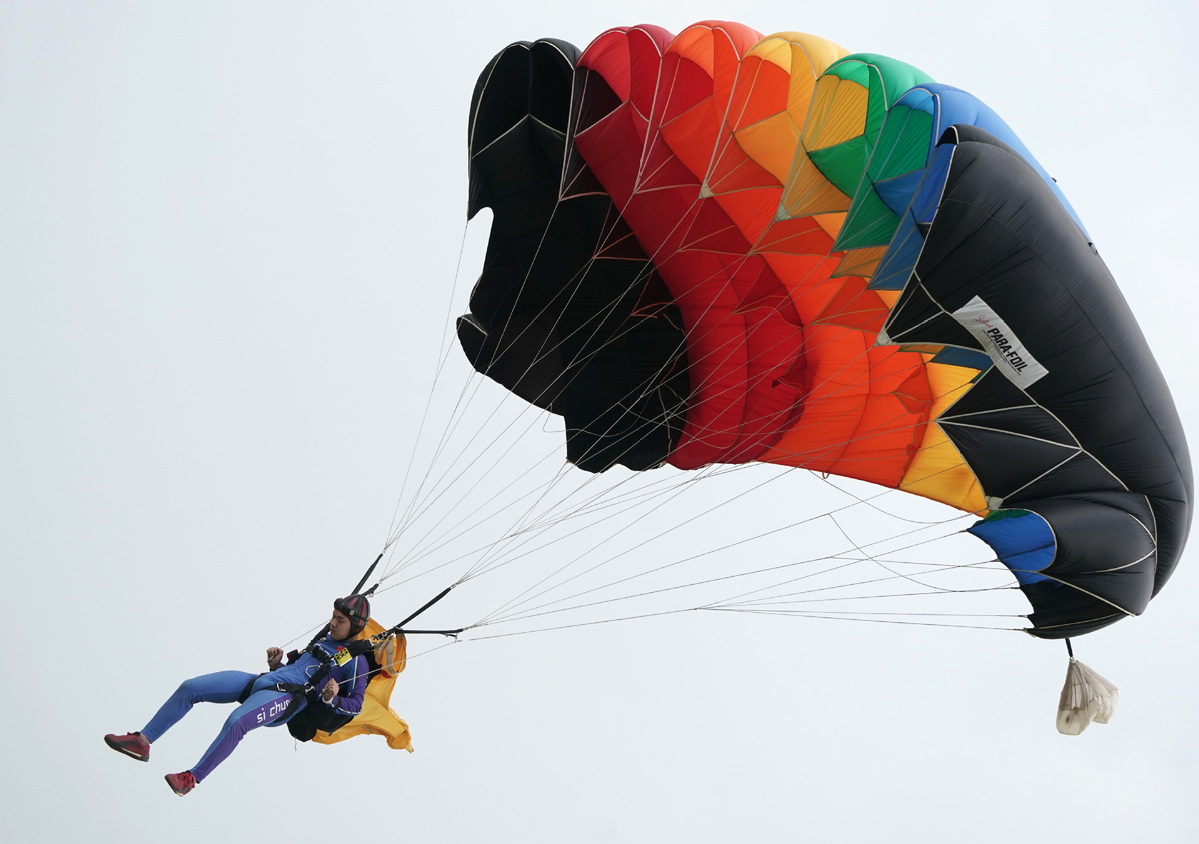 WUHAN, Hubei province - Test events in boxing and skydiving for this year's Military World Games are being conducted in Wuhan this week.
The six-day boxing test, which is the third round of the 2019 China Boxing Tournament, sees 50 boxers from 40 teams fighting across 15 weight divisions - men's 49kg, 52kg, 57kg, 60kg, 63kg, 69kg, 75kg, 81kg, 91kg, +91kg; women's 51kg, 57kg, 60kg, 69kg, 75kg.
It is co-organized by the Chinese Boxing Federation, Military World Games boxing competition committee and Wuhan Sports University.
The tournament has adopted the latest technical and competition rules approved by the Chinese Boxing Federation.
Bouts are comprised of three three-minute rounds, with a one-minute break between each.
The top three men along with the top three women in the Olympic class will qualify for the title fights.
Zhang Biao, executive director of the boxing competition committee, said organizers were focused on honing presentation elements ahead of the Military World Games, which will be held in Wuhan from Oct 18-27.
"The key point and main difficulty of stadium maintenance is the lighting system," said Zhang.
"A boxing competition has major requirements for lighting. It is necessary to scientifically design the lighting angle, lighting position and installation angle of the lamps to ensure that athletes will not be adversely affected."
Meanwhile, a parachute-jump competition featuring 10 provincial teams kicked off on Wednesday at Hannan General Aviation Airport, which will serve as the skydiving base during the Military World Games.
The four-day test competition is evaluating facilities with a view to meeting the required standards, according to the executive committee of the Military World Games.
The committee will assess the overall results of the operation to ensure a smooth and successful competition in October.
Over 300 young volunteers from local colleges have been recruited to provide services throughout the process.
Located in the southwest of Wuhan, Hannan General Aviation Airport is one of China's leading airports, featuring a 1.6 km runway, the longest of China's domestic airports.
The airport also boosts the local industries of general aviation and satellite. A total of 30 test events will be staged prior to October's Military World Games, a multi-sports event that has taken place every four years since 1995.
Xinhua