Johnson surges ahead after first-round ballot
By Earle Gale in London | China Daily Global | Updated: 2019-06-13 20:38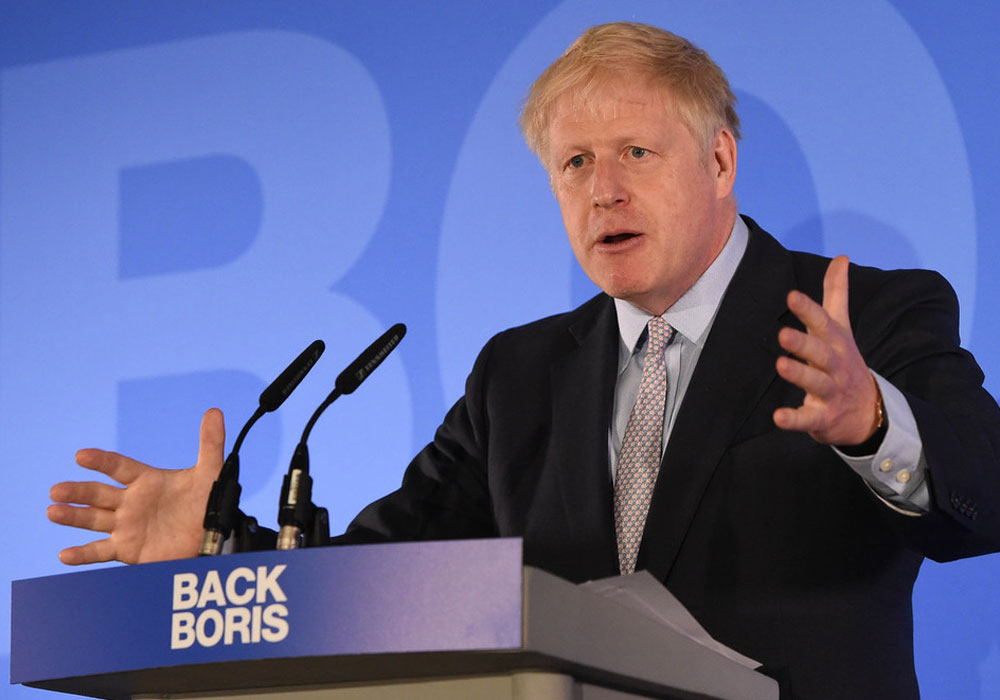 The first blood was spilled on Thursday in the lengthy battle to select the United Kingdom's next prime minister.
In the initial round of voting, Conservative Party members of Parliament chose their favorites in a secret ballot from among the 10 people standing, with candidates who failed to secure at least 17 votes booted from the race.
When the dust settled, three would-be prime ministers – Mark Harper, Andrea Leadsom and Esther McVey – had been eliminated.
Michael Gove, Matt Hancock, Jeremy Hunt, Sajid Javid, Boris Johnson, Dominic Raab and Rory Stewart are still in the race to replace Theresa May as Conservative Party leader and the nation's prime minister.
The field will be whittled down further during subsequent rounds of voting, on June 18, 19, and 20.
Charles Walker, acting co-chair of the Conservative Party's 1922 Committee, which is running the leadership election, said: "We are aiming to have two people by Thursday, June 20."
May cast a vote in the ballot to find her replacement but refused to tell reporters which of the 10 contenders she favored, saying: "That's none of your business".
Candidates were allowed to vote for themselves and the BBC reported that Esther McVey was the first among them to cast her vote, and Boris Johnson the last.
Britain's Mirror newspaper said concern about possible voter fraud meant MPs were asked to leave their mobile phones at the door ahead of the vote, to ensure they did not share images of ballot sheets. The paper said the 313 MPs who were eligible to take part were required to show security-cleared ID documents before they could make their mark in the poll that Johnson topped with 114 votes. Jeremy Hunt was second with 43.
Once Tory MPs trim the field from the seven who remain to the final two, the nation's 160,000 rank and file Conservative Party members will separate them in a postal vote that will start on June 22. The name of the winner should be revealed during the week starting July 22.
Johnson, who launched his leadership campaign on Wednesday, is the clear frontrunner.
The former foreign secretary has promised to be decisive about Brexit and vowed to take the UK out of the European Union by the end of October, with or without a new divorce deal agreed with the bloc.
But Home Secretary Sajid Javid has said Johnson is "yesterday's news".
"We need tomorrow's leader, today," he said on BBC Radio 4's Today program. "Not the same old insiders with the same old school ties – but a new generation, with a new agenda."
The leadership race has been dominated by Brexit, the issue that forced May to resign, and candidates have all set out their positions on whether a new divorce deal with the EU is needed or not.