SCO can help improve global governance
By Yu Sui | China Daily | Updated: 2019-06-13 07:19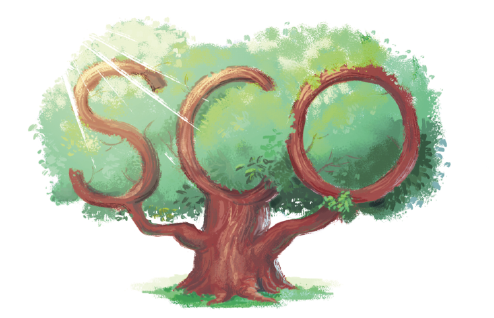 The Shanghai Cooperation Organization is now the world's largest transregional organization in terms of population and land area, as well as economic potential. And despite its disadvantages, the SCO has been making concerted efforts to maintain regional peace and stability. So it will not lose its importance in the future, as some Western media outlets have speculated.
The complicated changes in the global environment have created new challenges for global governance. Six major political, economic and strategic developments have created these challenges: the rapid development of China, political rise of developing countries, increasing unilateralism and populism in some economies, great-power rivalry, major-country relationship, and rising non-traditional security risks to people's lives and national security including terrorism, illegal immigration, environmental pollution and cyberattacks.
How can the SCO meet these challenges?
The SCO should make efforts to improve global governance, by focusing on areas such as security, diplomacy and national defense since its primary task is to fight terrorism, separatism and extremism, maintain regional peace and stability, strengthen joint law enforcement and military exchanges, and take necessary steps to promote trade cooperation.
However, to play a more important role in global governance, the SCO should adhere to the following principles.
First, the SCO should arm itself with knowledge about global developments and act according to its capability, so as to not appear overambitious in its efforts to improve global governance.
Second, the SCO should strengthen its organizational structure by garnering the support of all member states and making good use of its advantages.
Third, it needs to indulge in self-reflection, so it can reform itself to meet the emerging regional and global challenges.
And fourth, the SCO should encourage member states to develop mutual understanding and learn from each other, so as to amicably resolve regional disputes.
The goals the SCO was established to achieve are of vital importance to the development of the regional and global economies. The SCO was designed to cope with the changing regional and global situations in the post-Cold War period when traditional and non-traditional security risks became intertwined.
The SCO has been leading the fight against terrorism, separatism and extremism in the region with the active support of its member states. It has also been opposing external interference in its member states' internal affairs and seeking the cooperation of other regional countries to strengthen regional security and expand trade and people-to-people exchanges.
The SCO has become one of the world's most stable multilateral organizations, which has helped it to make efforts to build a Eurasian community of common destiny and a community with a shared future for mankind. And it is due to their mutual interest and respect for cultural differences that the SCO countries have been able to deepen cooperation.
Nevertheless, the SCO countries need to further strengthen their mutual understanding so they can develop win-win cooperation.
To begin with, the SCO members need to preserve the Shanghai Spirit of mutual trust, mutual benefit, equality, coordination, respect for cultural diversity, and mutual development.
Also, since strengthening internal cooperation can do greater good to a regional or international organization than expanding its scale or membership, the SCO should focus its efforts on deepening cooperation among its members.
Moreover, the SCO's development expectations must be pragmatic, and to overcome its disadvantages, it should cooperate with Belt and Road Initiative and Eurasian Economic Union projects, and continue to counter unilateralism and protectionism.
In a world undergoing profound changes, global governance can be best promoted by safeguarding multilateral cooperation and proving to the world that China's peaceful rise does not pose a threat to any country and can avoid the "Thucydides trap".
The author is a professor at the China Center for Contemporary World Studies. The views don't necessarily represent that of China Daily.